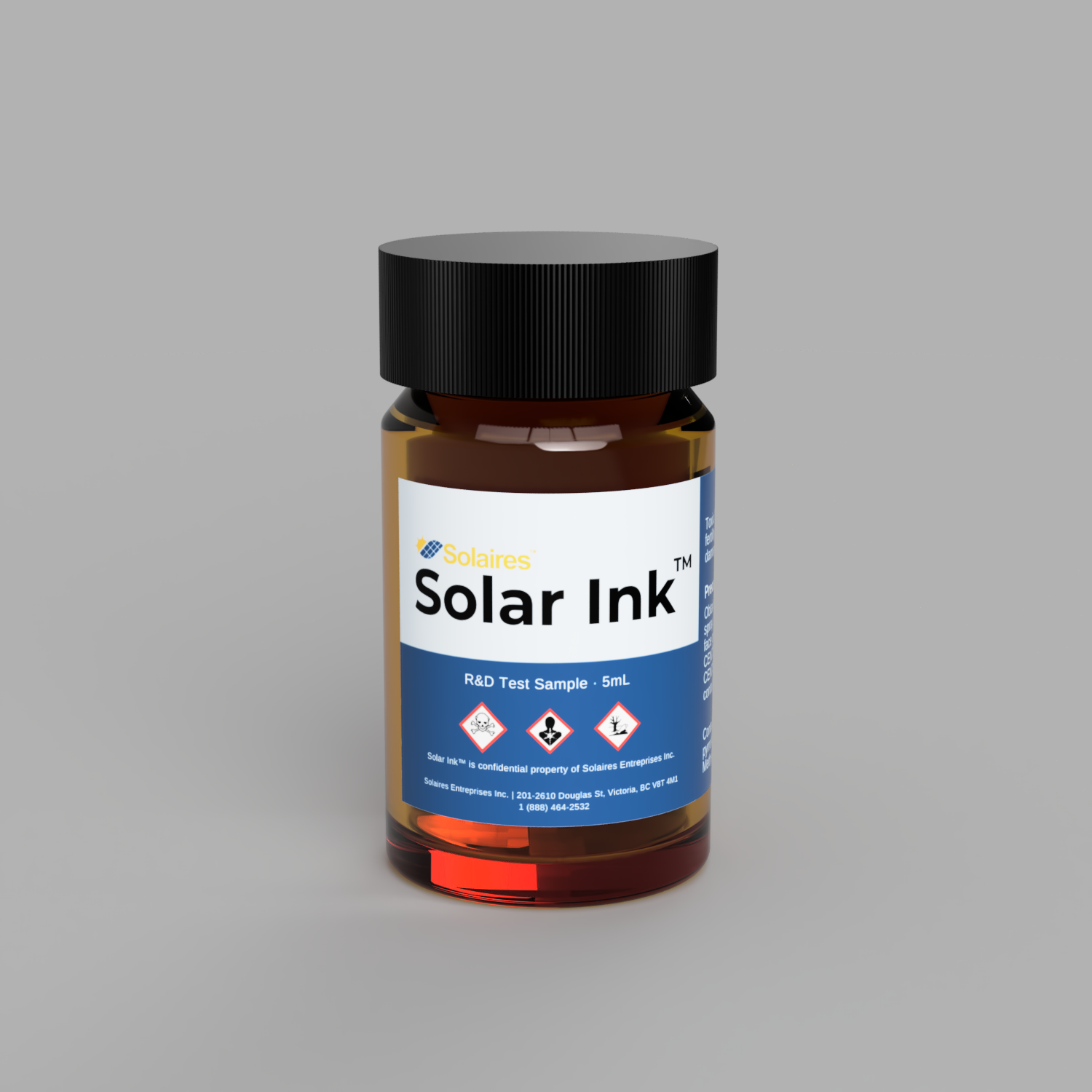 Solar Ink™ has a unique formulation that allows the fabrication of perovskite film with high energy conversion efficiency and high stability. Solar Ink™ can be used for different types of rigid and flexible substrates. It has been specially formulated in our labs to make it compatible with different coating techniques, such as spin coating, slot-die, blade-coating, and inkjet printing for different fabrication processes including roll-to-roll and sheet-to-sheet.

The main application for our Solar Ink™ is for perovskite photovoltaic devices. The advantages of using our Solar Ink™ are to achieve high power conversion efficiency, high stability, and the ability to process in an ambient environment.

Potential alternative uses: due to the high photoluminescence quantum yield of perovskites at room temperature, our Solar Ink™ can be also used for light-emitting diodes (LED) applications with strong emission in the near-infrared region.